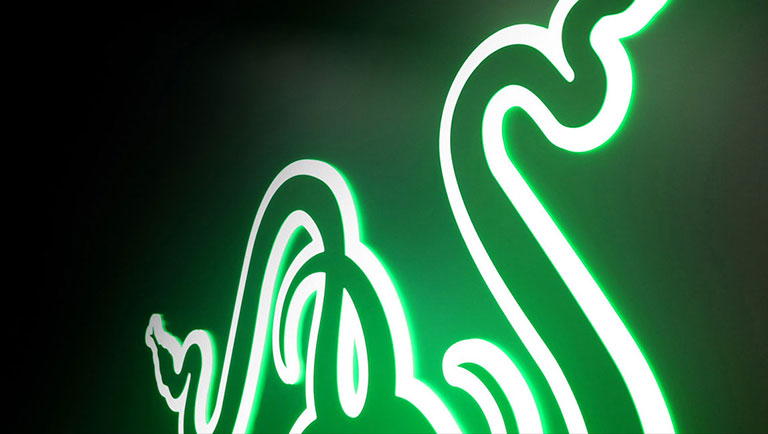 ABOUT RAZER
Razer™ is the world's leading lifestyle brand for gamers.

The triple-headed snake trademark of Razer is one of the most recognized logos in the global gaming and esports communities. With a fan base that spans every continent, the company has designed and built the world's largest gamer-focused ecosystem of hardware, software and services.

Razer's award-winning hardware includes high-performance gaming peripherals and Blade gaming laptops.

Razer's software platform, with over 125 million users, includes Razer Synapse (an Internet of Things platform), Razer Chroma RGB (a proprietary RGB lighting technology system supporting thousands of devices and hundreds of games/apps), and Razer Cortex (a game optimizer and launcher).

Razer also offers payment services for gamers, youth, millennials and Generation Z. Razer Gold is one of the world's largest game payment services, and Razer Fintech provides fintech services in emerging markets.

Founded in 2005 and dual-headquartered in Irvine (California) and Singapore, Razer has 17 offices worldwide and is recognized as the leading brand for gamers in the USA, Europe and China. Razer is listed on the Hong Kong Stock Exchange (Stock Code: 1337).
Accolades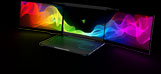 Best Of CES
Razer has won the Best of CES for an unprecedented seven years in a row, including People's Choice Award, Best PC, Best Gaming Device and Best Concept, among others

Mice
Razer's Mice have won numerous awards over the years from renowned publications including Best Wireless Gaming Mouse, Best Mouse for Gaming, Most Popular Mouse, Best Overall Mouse and numerous Editor's Choice Awards.

Keyboards
Razer's range of gaming keyboards have been receiving recognition from publications including numerous Editor's Choice awards, Best Gaming Keyboard, Best Mechanical Keyboard and Best Keyboard for Gaming.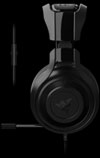 Audio
Razer's audio products have been winning awards across the board, such as Best Gaming Headset, Best Soundbar for Gaming, Platinum Award for Speakers, Speaker of the Year, Top Headset and numerous Editor's Choice Awards.

Systems
The Razer Blade family of gaming laptops and ultrabooks have been winning awards for innovation and quality, including Best Laptop, Best Innovation, Best Ultraportable Laptop and numerous Editor's Choice Awards.

Gaming Lifestyle
Razer's Gaming lifestyle products such as the Leviathan Mini and The Nabu Smartband have won awards from prestigious tech publications such as Stuff Magazine, Engadget and Tweaktown.
management team
Min-Liang Tan
Co-Founder & CEO
Mr. Min-Liang Tan is a cofounder of Razer and has served as the Chief Executive Officer since September 2006. In addition to his role as Chief Executive Officer, he also serves as the Creative Director and is responsible for directing and overseeing the design and development of all products at the Company.

Mr. Tan was designated as an Executive Director and was appointed as the Chairman of the Board in June 2017. He is also a member of the Remuneration Committee of the Company.

Mr. Tan graduated from the National University of Singapore with a bachelor's degree in law.
Kheng Joo Khaw
Chief Operating Officer
Mr. Khaw has served as the Chief Operating Officer since June 2012. From October 2009 to November 2009, Mr. Khaw served as the interim Chief Executive Officer, and from February 2011 to May 2012, Mr. Khaw served as the consultant and interim Chief Operating Officer.

From 2000 to 2001, Mr. Khaw was the president of Omni Electronics (later acquired by Celestica Inc. in 2001), a large electronic contract manufacturer in Asia. After the acquisition, Mr. Khaw served as senior vice president of Celestica Inc. until 2002. Mr. Khaw previously spent 26 years at Hewlett-Packard Company developing extensive experience in both technology and manufacturing operations. From 2002 to 2009, Mr. Khaw served as the chief executive officer as well as a member of the board of directors of MediaRing Ltd, a mobile VoIP, voice, data and computing services company. From 2005 to 2011, he served on the board of directors of SATS Ltd. Since 2011, Mr. Khaw has served on the resource panel for Credence Partners Pte. Ltd. From 2011 to 2013, Mr. Khaw served on the board of directors of Multi-Fineline Electronix Inc.

Mr. Khaw obtained a diploma in electronic and communication engineering from Singapore Polytechnic in August 1973, a bachelor's degree in electrical and computer engineering from Oregon State University in June 1982 and a master degree in business administration from Santa Clara University in June 1987.
Chong Neng Tan
Executive Director & Chief Financial Officer
Mr. Tan was appointed as an Executive Director with effect from March 24, 2020. Mr. Tan is currently serving as the Chief Financial Officer of the Company, and is responsible for the finance function of the Company. Prior to this appointment, Mr. Tan was Senior Vice President, Corporate Controller of the Company from November 1, 2017 to December 31, 2019.

A finance veteran of more than 20 years, Chong Neng was the Group Chief Financial Officer of the Tri-Star Group prior to joining Razer. He also served as the Chief Operating Officer and Chief Financial Officer of Stanley Security Solutions in Asia Pacific.

Chong Neng holds an MBA from Manchester Business School and a bachelor of accountancy from Nanyang Technological University, and is a Chartered Accountant (Singapore).
Bob Ohlweiler
Senior Vice President of Global Sales and Marketing
Mr. Bob Ohlweiler is responsible for leading Razer's four regional sales and marketing operations as well as the global Direct-to-Consumer business including Razer.com and the company's growing network of retail brand stores.

Mr. Ohlweiler previously led Razer's Americas Region as VP of Sales and Marketing, General Manager, Americas and has served in his current role since January 1, 2021.

As a career technology and digital media sales and marketing leader, Mr. Ohlweiler has nearly 30 years' channel and direct to consumer sales, marketing, business development and general management experience with at-scale global consumer technology companies as well as several hyper-growth start-ups. Prior to joining Razer, Mr. Ohlweiler led Kodak's consumer business in Europe, Africa and Middle East and previously, business unit Chief Operating Officer in Kodak Singapore and as Global VP of Marketing for a Kodak digital imaging business unit. Mr. Ohlweiler also led sales and marketing operations at Hewlett-Packard Americas. In addition to his extensive technology hardware sales and marketing experience, Mr. Ohlweiler lead business development and music licensing at digital music pioneer, MusicMatch which was acquired by Yahoo! where he ran Business Development for Yahoo! Music.

Mr. Ohlweiler holds a Masters Degree in Management from Purdue University and a Bachelor's Degree in Business Administration from Norwich University.
Li Meng Lee
Chief Strategy Officer
Mr. Li Meng Lee is the Chief Strategy Officer since March 2018, and is responsible for the development and execution of Razer's ongoing corporate strategy, driving Razer's strategic initiatives, including partnerships and further penetration into broader entertainment segments, to advance buildout of Razer's ecosystem of hardware, software and services. He is also the CEO of Razer Fintech since January 2020 and is responsible for driving our Razer Fintech business and expanding Razer brand in the greater sphere of the youth and millennials.

Mr. Lee brings over 15 years of corporate finance experience in mergers and acquisitions, as well as capital markets advisory and an invaluable network of contacts. Prior to joining Razer, Mr. Lee was a Managing Director at Evercore Singapore, the leading global independent investment banking advisory firm. He was part of the initial team as the Singapore office commenced operations in 2013, which was awarded The Asset Magazine's "Best M&A House in Singapore" distinction for three consecutive years. Mr. Lee has beenRazer's trusted advisor over the years through his involvement in Razer's fundraising efforts and as a key banker for Razer's initial public offering in 2017. He previously held senior positions as Head of Singapore Debt Capital Markets at ANZ, Principal at CMIA Capital Partners, and Vice President at J.P. Morgan where he served for eight years.

Mr. Lee holds a bachelor of science degree in industrial engineering & operations research from Columbia University, New York.



Wei Pin Choo
Chief Legal and Compliance Officer
Mr. Choo Wei Pin is Chief Legal and Compliance Officer of Razer and is responsible for Razer's global legal activities including intellectual property, corporate secretarial matters and regulatory compliance. He has been Company Secretary of the Company since July 2015.

Mr. Choo joined Razer in January 2015 as Vice President, Legal and Corporate Development.

Mr. Choo serves as a director in certain subsidiaries of the Company, namely RazerVentures Holdings Pte. Ltd., ZVF1 Pte. Ltd., ZVMidas Pte. Ltd. and Razer Pay Holdings Pte. Ltd.

Mr. Choo was admitted as an advocate and solicitor of the Supreme Court of the Republic of Singapore in May 1998 and has more than 18 years of experience as a legal practitioner. Prior to joining Razer, from 2012 to 2013, he was Senior Vice President, Company Secretary and Head of Legal and Secretariat of CapitaMalls Asia Limited (a company previously listed on both Singapore Exchange Limited (Stock Code: JS8) and the Stock Exchange (Stock Code: 6813)), following which Mr. Choo served as Senior Vice President, Legal of CapitaLand Limited until 2014.

Mr. Choo graduated from the University of Leicester with a bachelor's degree in law in May 1996 and completed the Master of Business Administration program at The Anderson School at the University of California, Los Angeles in June 2002.
Patricia Liu
Chief of Staff
Ms. Patricia Liu is Chief of Staff, responsible for leading the company's strategic planning and overseeing large, cross-functional organization-wide projects and initiatives. In addition to being a strategic partner to the top management, Ms. Liu plans and directs all administrative, IT, eCommerce, and customer advocacy activities in Razer.

Ms Liu also serves as a director in certain subsidiaries of the Company, namely MOL Global Inc., MOL AccessPortal Sdn. Bhd., MOLPay Sdn. Bhd., and MOL Holdings (Thailand) Co Ltd.

Prior to joining Razer, Ms. Liu was the Managing Director of Omega Engineering, a precision instrumentation and controls company. In her tenure of 15 years in Hewlett Packard, she served in various positions including Vice President and General Manager of Sales Operations, Chief of Staff in the Asia Pacific Global Operations and Information Technology group as well as other leadership positions in Marketing, Product Management, Total Customer Experience, Quality Management, and Corporate Communications.

Ms. Liu holds a Bachelor of Business Administration from the National University of Singapore and an executive diploma in board directorship from the Singapore Management University.
ZVENTURES
zVentures is Razer's corporate ventures arm and an integral component of Razer's strategic investments activities. We focus on companies that have or will have a role to play within the larger Razer ecosystem. In addition to providing capital, we help our companies interface with Razer by allowing them access to Razer's network of suppliers and OEMs, customers and investors, as well as allowing them to meet other stakeholders, industry leaders and influencers.