GAMING KEYBOARDS
From multi-award winning Razer™ Mechanical Switches designed specifically for gaming to a mecha-membrane hybrid, discover the gaming keyboard for you—equipped with speed, precision and your preferred typing experience.
RAZER BLACKWIDOW V3 MINI HYPERSPEED - PHANTOM EDITION
Wireless 65% Mechanical Gaming Keyboard with Razer Chroma™ RGB
Already know what you're looking for?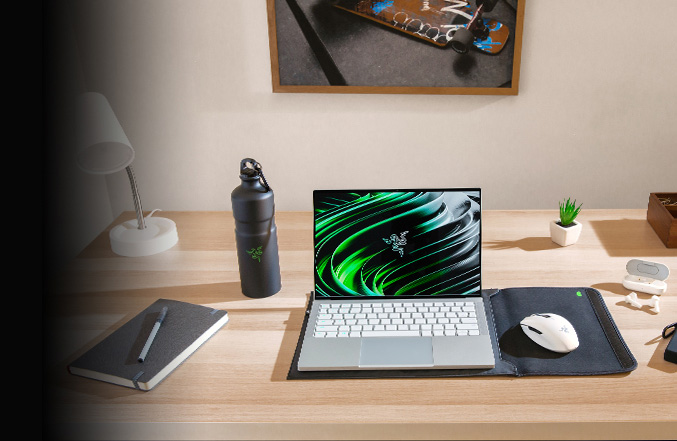 BRING YOUR A-GAME TO SCHOOL
BE THE BEST IN CLASS THIS NEW TERM
Razer Huntsman Mini
60% Gaming Keyboard with Razer™ Optical Switch
Razer Huntsman
The next stage of keyboard evolution is here. The Razer Huntsman family features the new Razer™ Optical Switches, providing actuation at the speed of light.
Razer BlackWidow
Designed for gaming, the Razer BlackWidow keyboards are equipped with Razer™ Mechanical Switches for tournament-grade precision.
Razer Ornata V2
Mecha-membrane keyboard with Razer Chroma RGB
Learn More
Razer Cynosa V2
Membrane Gaming Keyboard with Razer Chroma RGB
Learn More
Razer Tartarus
Specialized gaming keypads with 32 fully programmable keys that are engineered to perfectly fit your hand for ultimate control.
View all Razer Tartarus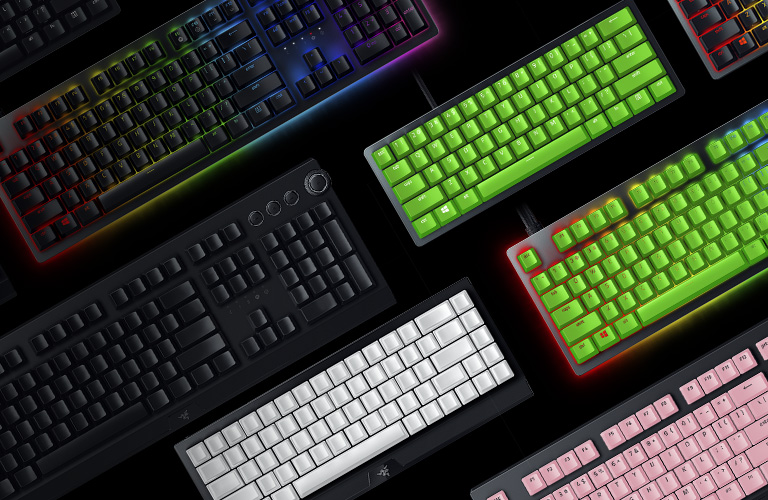 Your Keyboard Your Rules.
Try your hand at keyboard customization with our interactive setup to get a sense of how it'll look like before you make your choice.
Razer Phantom Keycap Upgrade Set
Unique Stealth Pudding Design for Shine-through Razer Chroma RGB Lighting
Learn More
Razer PBT Keycap + Coiled Cable Upgrade Set
Colored Doubleshot PBT Keycaps with Matching Cable
Learn More
Razer PBT Keycap Upgrade Set
Backlight compatible PBT keycaps upgrade set
Learn More
Razer Ergonomic Wrist Rests
Keyboard Accessory for Long-lasting Comfort
Learn More