RAZER BLACKWIDOW V3 MINI HYPERSPEED
FREEDOM THROUGH FORM
Compact enough for any space, and versatile enough for all setups—this is the Razer BlackWidow V3 Mini HyperSpeed. Enjoy seamless gaming in a sleek package with a wireless 65% mechanical gaming keyboard that's the perfect balance of form and function.
Available in
Razer BlackWidow V3 Mini HyperSpeed - Phantom Edition

65% FORM FACTOR
For Sleek, Compact Performance
Without a function row, home cluster and numpad, this keyboard is similar to a 60% keyboard but with one key difference—it still has arrows keys. By keeping more functionality while still staying compact, the Razer BlackWidow V3 Mini HyperSpeed is ideal for minimalist or smaller setups where desk space is a premium.

RAZER™ HYPERSPEED WIRELESS TECHNOLOGY
For Low-Latency Wireless Gaming
This wireless 65% mechanical gaming keyboard comes armed with our most advanced wireless technology for low-latency gaming and hyper-responsive inputs—made possible through an optimized data protocol, ultra-fast radio frequency and seamless frequency switching in the noisiest, data-saturated environments. With our multi-device support, streamline your setup by connecting your wireless mouse and keyboard to a single dongle—a feature that can be activated in our latest Razer HyperSpeed peripherals.

Razer™ HyperSpeed Wireless

For seamless, low-latency gaming

Bluetooth

Connect and toggle between 3 devices

USB-C

Via detachable cable (included)
RAZER™ HYPERSPEED MULTI-DEVICE SUPPORT
Streamline your setup and free up a USB port by connecting your wireless mouse and keyboard to a single dongle—a feature that can be activated in our latest Razer HyperSpeed peripherals.

Razer™ Mechanical Switches
This wireless 65% mechanical gaming keyboard is available in two variants:
Razer™ Green Mechanical Switches

Hear and feel the satisfying feedback in every keystroke you make, with a clicky, tactile design that offers optimized actuation and reset points for better precision and performance when gaming.

Razer™ Yellow Mechanical Switches

With a lower actuation point for faster inputs, these quick, linear switches produce extremely smooth keystrokes and include sound dampeners to reduce its already low sound profile even further.
Razer Keycaps with Side-prints
Pair your choice of switch with one of two options that both have side-printed secondary functions for easier reference when executing commands and hotkeys.

Doubleshot ABS keycaps

Using a doubleshot molding process to ensure the labelling never wears off, the keycaps also have extra-thick walls which make them extremely tough to withstand prolonged, repeated use.

Upgrade to Razer Phantom Keycaps

Whether you want a discreet look or a brighter RGB glow for your setup, our unique design lets you have both. With translucent sides to let more light through, these keycaps bring out the full brilliance of Razer Chroma™ RGB, while sporting a stealthy black look when off.
Up to 200 Hours of Battery Life

Enjoy long-lasting performance regardless of whether it's in Razer™ HyperSpeed Wireless or Bluetooth mode, and minimize downtime with charging that goes from zero to full in just under 5 hours.

Powered by Razer Chroma™ RGB

With 16.8 million colors and a suite of effects, sync its per-key lighting with the rest of your battlestation, and enjoy greater immersion as it dynamically reacts with over 150 integrated games.

Learn More >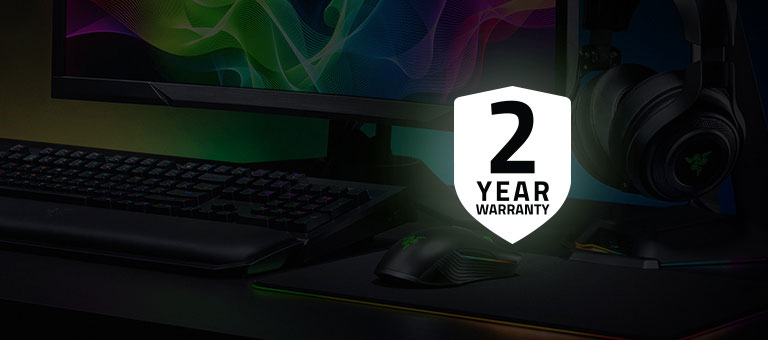 WE'VE GOT YOU COVERED
Get up to 2 years of warranty and access reliable tech
support
. Purchase directly from RazerStore and get 14 days risk-free returns.
FAQs
What does 65% form factor mean?

It means that this keyboard is 65% the size of a full-size keyboard. It comprises of the alphanumeric cluster, arrow keys, and essential navigation keys (Del, Pgup, Pgdn, Ins), ensuring you have all the keys you need.

How are Razer Mechanical Switches different from other mechanical switches?

Razer Mechanical Switches are designed for gaming from the ground up and have been optimized to deliver tournament-grade performance and durability.

What are the Razer Phantom Keycaps?

Razer Phantom Keycaps are keycaps that have translucent sides to allow for brighter Razer Chroma™ RGB lighting. When RGB is turned off, the keycaps take on a discreet, stealthy look.

Which devices are compatible with the Razer HyperSpeed Multi-Device Dongle?

You can pair the following mice with the Razer BlackWidow V3 Mini HyperSpeed:

Razer DeathAdder V2 Pro
Razer Naga Pro
Razer Orochi V2

What kind of devices can I use with the Razer BlackWidow V3 Mini HyperSpeed?

You can connect it to devices that can use a USB keyboard via the Razer HyperSpeed Wireless dongle, or the included USB-C cable. You can also connect to Bluetooth devices via Bluetooth mode, with up to 3 paired devices. Toggle between the 3 modes of connection with the switch on the left side of the keyboard.

How do I cycle or switch between my paired Bluetooth devices?

You can switch between remembered Bluetooth devices by pressing FN+1, 2, or 3. To connect a new device, activate Bluetooth Pairing Mode by holding FN+1, 2, or 3 for five (5) seconds.