EXCLUSIVE NEWS ON EXCLUSIVE PRODUCTS
Our fans should always get first dibs. Which is why there's no better way to stay up to date with our latest and greatest, than with our monthly livestream—RazerStore Live.
Tune in to our next one on
September 14, 9:00AM PDT
as we've some new products to show you, along with exciting opportunities to score some loot.
Catch us live here or on our other channels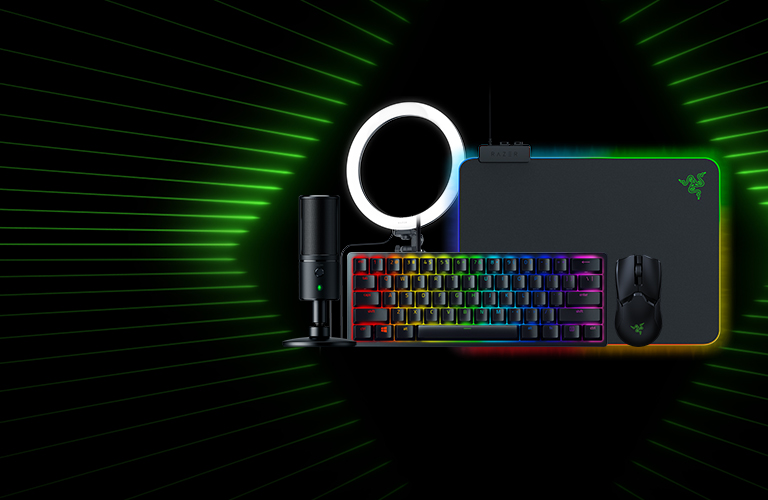 GET IN ON THESE GIVEAWAYS
Stand a chance to win sweet Razer gear simply by following the steps below.
Razer Viper Ultimate with Charging Dock, Razer Firefly V2, Razer Seiren X, Razer Ring Light, Razer Huntsman Mini
HOW TO ENTER

1. Fill up and submit
the form below.

2. Subscribe to our
YouTube channel
and turn on notifications (i.e. bell icon) for the RazerStore Live stream.

3. Post a picture of the most beloved Razer gear you own on Instagram & tag #RazerStoreLive for an additional chance.

4. Tune in to the
RazerStore Live stream.